Ayurvedic Consultation
During a typical consultation, you will meet with Manas Kshirsagar M.S., our Ayurvedic Practitioner. He will take a complete lifestyle history and perform an extensive evaluation that looks at the body both as a physical system as well as a field of intelligence, reflecting the needs and choices of a person's life. Based upon his assessment, a personalized body-mind-spirit health-enhancing program is formulated, including recommendations on diet, stress management, exercise, emotional healing, nutritional and herbal supplements, and sensory modulation. If indicated, appropriate laboratory testing or specialty consultation elsewhere might be suggested.
Ayurvedic Consultation  | 60 – 90 minute  | $175
Follow-Up Consultation  | 30 minute follow-up  | $80
Download our informative Ayurvedic Brochure
Ayurvedic Memberships are available!
---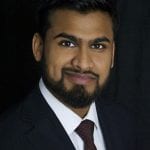 Manas Kshirsagar 
Certified Ayurvedic Practitioner,
Graduate of Aloha Ayurveda Academy,
B.S. in Health & Physiology from Maharishi University of Management
Manas comes from a Rig Vedic Bramhin tradition with an extensive Ayurvedic background and is an acclaimed Wellness Consultant. Providing a holistic approach to medicine, his philosophy of healing revolves around Diet, Yoga, Meditation, Detoxification, Nutrition & effective Stress Management. Call to book your appointment and take advantage of our introductory offers and memberships.