The SOUL Yoga 200Hour Teacher Training Program
Derived from ancient Indian, yogic teachings that have been tailored to fit in our western, everyday lives. Yoga means union – union of mind, body and spirit. The Seven Spiritual Laws of Yoga teacher training certification is a 200 hour Yoga Alliance recognized program developed by Chopra Center certified Vedic Masters Madison Fairchild and Tammie Fairchild. SOUL Yoga stems from Dr. Deepak Chopra's book "The Seven Spiritual Laws of Success." This Raja style of yoga shares roots with Dr. Deepak Chopra's and Dr. David Simon's The Seven Spiritual Laws of Yoga. This practice integrates 5,000-year-old Vedic wisdom with modern yogic interpretations to create a daily yoga practice that will help you traverse the layers of life. A unique and beautiful practice that encompasses meditation, mantras, pranayama, chakra balancing, traditional yogic philosophy, sun salutations, asana development, and Ayurveda to bring balance and fulfillment not only into your life, but also into the lives of every one of your students.
PROGRAM OFFERINGS
This Yoga Alliance Certified program will offer you deep immersions within yoga and give you profound knowledge that will not only be applicable in every yoga class, but will give you the opportunity to share with the universe. The program begins with meeting your most authentic self in Primordial Sound Meditation and understanding who you are fundamentally. You will continue your journey with your authentic self as you dive into the wheels of life, the chakras. The foundation of yoga stems from Patanjali's philosophy and structure of the Eight Limbs of yoga as will be taught in The Seven Spiritual Laws of Success course. The last step in your prerequisite journey will be to understand the building blocks of Ayurveda and how to heal your mind and your body in the Perfect Health course. Your personal practice will continue to deepen with a powerful home study kit that concludes with two interactive certification weeks at SOUL University (Week 1 and Week 2).
YOGA ALLIANCE CERTIFIED
Upon completion of this program, you will be Yoga Alliance certified and qualified to teach SOUL Yoga's Seven Spiritual Laws of Yoga classes throughout the world. You will become part of the SOUL University Family and be a part of the change that we would all like to see in the world.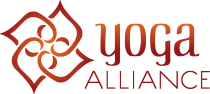 NEXT TEACHER TRAINING BEGINS IN April 2016
The first week of yoga teacher training begins April 2016. Pre-requisite workshops are beginning now. Please call us to register or if you have any questions or concerns at (916) 797-8550 or (916) 542-7363.